Sales Recruiting in Ft. Lauderdale
Hire Only the Top Sales Talent - Ft. Lauderdale Sales Recruiter
SALESTALENT is a full-service sales recruiting firm serving Ft. Lauderdale, FL. We deliver proven sales talent for your city.
Ft. Lauderdale Job Growth
Ft. Lauderdale's job growth over the next 10 years is predicted to be 37.9%, which is higher than the national average.
Some of the top occupations include:
Professional & technical services
Healthcare
Construction services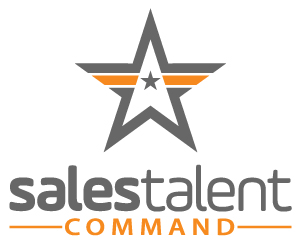 According to Salary.com, we have listed median salaries for Sales Representatives, Sales Managers, and entry level Sales positions. However, the median salaries will fluctuate in each city depending on the cost of living and the type of sales position. For example, sales positions in IT generally offer higher salaries than other industries.
Sales Representatives
Median: $59,930
Top 25%: $85,730
Bottom 25%: $42,076 
Sales Managers
Median: $118,885
Top 25%: $110,634
Bottom 25%: $46,402
Entry-Level Sales Position
Median: $46,402
Hiring Top Sales Talent in Ft. Lauderdale
When your objective is to hire top sales talent for your company, look for these key characteristics when interviewing your candidates…
Sales Hunters – true sales hunters are hard to find. For example, for every one true sales "hunter" there are about five sales "farmers" who are not motivated to prospect for new business development.
Perseverance – the sales profession has one of the highest turnover rates of any career, mainly because of the amount of rejection a salesperson receives. Great salespeople have "GRIT" which is ingrained into their personalities.
Relationship Skills – it is generally five times easier to sell to a current customer than it is to sell to a new customer. A top sales professional not only has to be an avid hunter but also have the added skills to maintain solid relationships with their current clients for repeat business.
Cultural Fit – this is usually a gut level feeling to determine if the sales candidate would seem to fit into the values that your company has created.
If you can check all of these boxes, you can feel quite confident that you have found a true "sales rock star" to join your team and generate valuable new profit.
How Does SALESTALENT Help Drive New Sales?
Sales Recruiting in Ft. Lauderdale
Our unique sales assessment tool helps measure a candidate's true ability to sell. We evaluate all sales persons to ensure you receive top talent, every time you hire us.
Sales Training in Ft. Lauderdale
A customized sales training program will be developed to meet your company's specific needs and will consist of these key components: 1) classroom instruction, 2) role playing, and 3) e-learning programs.
Organized focus and systems  generate increased sales… plan your work and work your plan! We develop sales playbooks to help drive new sales.
Ready to drive new sales in Ft. Lauderdale?
If you need a sales recruiter in Ft. Lauderdale, you've come to the right place. Sales talent recruiting is at the core of what we do, and we are passionate about placing top sales professionals, whether you need a sales representative or sales executive. Why should you hire us for your sales staffing needs?