Full-Service Sales Recruiting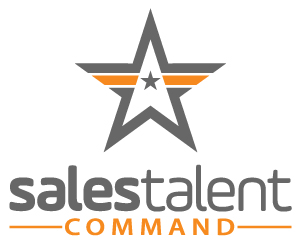 We use a targeted selection process to locate the top sales talent in the U.S. Our firm has earned a solid reputation in sales recruitment for mid-sized companies to The Fortune 500, for entry-level to executive level positions. Consider these special benefits that we can offer your business in your local, regional, or national sales recruiting program.
There are certain unique characteristics to look for when hiring salespeople vs. other employees. First of all, salespeople are a direct profit source for a company – nothing happens until a sale is made. If salespeople do not perform, a business loses customers and eventually goes out of business. Secondly, salespeople, unlike other employees, are measured at the end of each month for their sales productivity.
Sales recruiting is a difficult task because salespeople have to overcome a lot of daily rejection and adversity to win new sales. Competition sometimes is fierce. Because of the difficult task of selling, sales as a profession has one of the highest turnover rates of any profession. One study indicates that the average turnover rate for salespeople for all industries is approximately 20%.
Contact us for your sales recruiting needs.
Industry Experts/Pure Specialists
As a niched sales recruitment agency we are pure specialists in finding top talent for a wide selection of positions…we are true industry experts. Specialization equals better results.
Targeted Recruiting/Measure "Sales Success Profile"
SALESTALENT has the ability to do targeted searches for your specific industry by city, state, or region. We are not a "resume factory" and we listen to your company's exact requirements. Then we deliver the most qualified salespeople who match your needs. Count on us for speed, accuracy, and results!
In addition, we provide a Sales Success Profile that measures a person's true ability to sell, thus eliminating the many candidates who just interview well or may just have a nice resume.
Proven Track Record
Our firm has earned an excellent reputation in recruiting for over 20 different industries and for positions ranging from inside sales to national sales managers…with over a 15-year track record.
The Cost of Hiring the Wrong Salesperson
Hiring the wrong salesperson is an expensive endeavor because your company can lose in three different ways.
Lost Salary & Benefits: let us say you hire a salesperson for a $60,000 salary plus benefits and they are terminated within six months because of lack of sales productivity. You have lost $30K in salary, approximately $6,000 in paid benefits, expenses, & taxes for a total business loss of $36K or more for your company
Lost Sales Revenue: within a 12-month period of time a sales territory is projected to generate $1M in sales with a 15% net profit. Your company lost an additional $75K in profits in those six months.
Company Reputation: sales turnover creates low sales morale in a company's culture because it projects an image of a company that does not have a solid management structure in recruiting new sales talent. A salesperson will often ask about the turnover within the company when they are interviewing for a new sales position. If they think the sales turnover is high, they may not choose to take a position with a company and a good future sales professional may be lost.
In summary, if the wrong salesperson is hired, then quits or is terminated within six months, a company actually could lose over $100K and possibly loses good potential employees because of a perception of not being a good company for which to work.
Sales Assessment Tool
Get quality sales talent.
A proven sales assessment tool can increase the successful hiring rate by 500%. A study conducted by John Hunter, Ph.D. at Michigan State University found that the personal interviewing process is only 14% accurate in predicting a successful hire. However, when sales assessment tools are used the accuracy increases to 75% (an increase of over 500%).
As a national sales recruiting company, SALESTALENT uses a proven sales assessment tool to find quality sales executives and sales representatives. In our 20 year career, we have successfully placed hundreds of candidates. We have found that only 1 in 5 sales representative scores well on the sales assessment.
This ensures that we are only sending you quality candidates –the top 20% who will produce 80% of all sales.